Head of Arabic Language Institute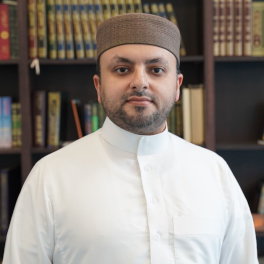 Ustadh Fahad Alghamdi comes from a long tradition of education: both his parents are retired educators having spent over 40 years guiding various educational efforts. Having completed his Hifz in 1998, Ustadh Fahad was Imam and Khateeb in Jeddah for five years before he decided to focus his efforts on his true love: the Arabic language.
He obtained a Bachelor's in Arabic Studies from King Abdul-Aziz University in Jeddah in 2008, focusing on Nahw, Sarf, Balagha and the development of Arabic Literature throughout history. During his studies in Jeddah he was fortunate to study under some of the most prominent scholars in the Arabian Peninsula: Ibn-Baz, Ibn Othaimeen, Saleh Alfozan, Muhammad Almukhtar Alshanqeety, Abdu-Allah Albassam, and Ibn-Jibreen. He was also blessed to sit in halaqaat with the Imams of the Haram in Makkah: Alshuraim and Alsudais.
Upon relocating to the United States, Ustadh Fahad went on to complete his MBA from Texas A&M with a 4.0 GPA. Throughout his academic and professional life he has garnered numerous awards and been recognized for his leadership skills.
He currently lives in Plano, TX with his family and is Adjunct Professor of Arabic at TAQWA Seminary.