We're looking for an Editor!
The Taqwa Seminary is a diverse institution of highly skilled individuals, and the Newsletter is in need of an editor to curate and proof of the contents of this resource that keeps the members of the institution informed and involved.
Please contact us today if you're interested in lending us your skills and time to help this newsletter reach it's fullest potential!
Finding Spirituality in Dallas
Finding Spirituality in Dallas
Its a few minutes past 5:00 AM on a humid Saturday morning, I wait impatiently for the traffic light to turn green. I hope I can make it in time to the masjid for the Fair Iqamah. There is darkness all around me and very few cars on the road. As I turn into the masjid parking lot, the soft lights filtering from the windows invite me in. I make my way into the prayer room. Some of my classmates are already inside. I greet them quietly and we stand for prayer. The tranquility in the room embraces me as I realize that at this moment I would rather be nowhere but here. After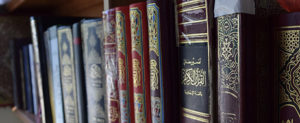 prayer, we move into our designated classroom. We have the list of duas in our hands that our teacher has given us. We will stay here until after sunrise. I find a spot on the floor and proceed with reading the duas and morning adhkaar. When I finish, I pick up a Quran and recite as much as I can in the remaining time. Twenty minutes after sunrise, I say the Ishraaq prayer and head out to the hallway. One of our classmates has generously brought snacks and tea for us to share. We have a few minutes before class starts. We chat quietly in the hallways, enjoy our snacks and then proceed to class.
We are learning about patience today using our textbook, The Forty Principles of Religion by Imam Ghazali. Though the book is quite complicated, the subject doesn't seem difficult because the two hours that I just spent in prayer were a practical exercise of patience and have prepared me well for today's lesson. Class is over at 10:00 AM but I am reluctant to leave; I could have kept learning for a few more hours. I don't know if it was the barakah of Fajr prayer in the masjid or the morning adhkaar or a combination of all the above, that I have so much more energy at this time than I do on usual Saturday mornings. As I drive home, I reflect on my journey in the Marifa program. When I started the program two years ago, I would have probably laughed at the idea of coming for a class at 5:00 AM. But this course has come after a series of courses which prepared me for it. In fact, I have been anxiously waiting for it to start. This course is last in the series of the three Tazkiya courses. We started the series by learning about the spiritual dimensions of worship then we learned about the diseases of the heart and the cures. In this class, we are learning about the particulars of developing good character.
We are a mixed group in the Marifa program including college students, professionals, and house wives. Some are regulars who have taken every class and some who have taken just a few. In addition to Tazkiya, we have studied other subjects including, Fiqh, Sciences of the Quran, Usul ul Fiqh, Seerah, and much more. Each class has given us an appreciation for a structured approach to gaining sacred knowledge. I don't think I would have benefited as much from the classes in Fiqh had I not learned the history of the evolution of Fiqh and the details of the lives of the four Imams. I would not have understood Usul ul Fiqh, if I hadn't studied Sciences of the Quran and the Sciences of the Hadith. Similarly, I can find plenty of lectures on the virtues of patience by many great scholars, and though beneficial they would not have helped me incorporate patience in my life had I not studied Tazkiya in the preceding two courses. Marifa courses are usually 10-14 weeks long giving us the time needed to gain a better understanding of each subject, and at the same time giving us a peek into the traditional way of seeking sacred knowledge. By reading books that were either written several hundred years ago or newer books that are based on those older books, we have gained a deep respect for our scholars who preserved this knowledge for us; they were oceans of knowledge and we aren't even tiny puddles. We have learned to appreciate the interconnectedness of all the Islamic Sciences.
I have only a few courses left in the Marifa program and I am almost envious of those of you who are just starting the program or thinking of joining it. You have so much knowledge waiting for you. You will have the opportunity to learn directly from classically trained scholars in the masjid. You will learn the etiquettes of seeking knowledge, ask questions, incorporate the knowledge into your lives, make new friendships, and grow as individuals as well as a part of the Marifa community.

USL 101 – The Four Schools: A History of Islamic Law and the Madhhabs
The seminar will cover; Principles of Islamic, Financial Transactions, Investment Options, Financing Options, Asset Financing, Business Financing.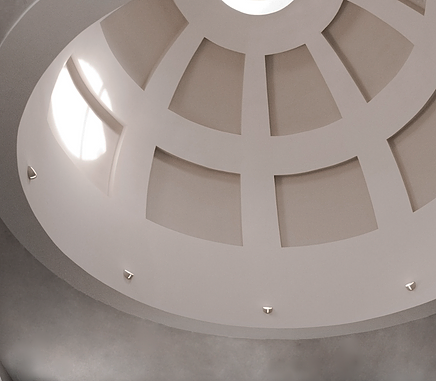 Taqwa Seminary Newsletter