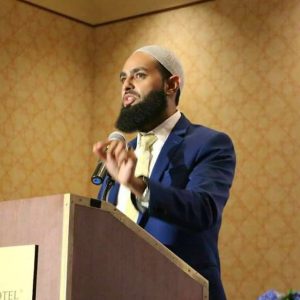 Assalamu'alaikum warahmatullahi wabarakatuh,
By the grace and mercy of Allah (SWT) Imam Azhar Subedar will officially begin his responsibilities as our Imam on September 1st. Below is a brief reminder of the qualifications Imam Azhar is bringing to IACC:
Masters/Alim Degree from Institute of Islamic Education at Dewsbury West Yorkshire, England
13 years of experience as an Imam in Florida
Spiritual Director at University of Tampa, Florida
Active Community leader with motivational leadership style
Experience mentoring youth and young professionals
Islamic Counselor, Interfaith Speaker, and Certified Qari
We are grateful to everyone who participated in selecting the Imam, including the Imam Search Committee, the candidates that visited IACC, and all the volunteers and community members who provided feedback. May Allah (SWT) bless you all for your efforts and contributions.Jazkam Allahu Khairan.